Our diverse community of parent creators!
Whatever your target demographic, we've got thousands of parent creators
ready to review your product and add social proof to your brand or product.
Enquire Now
Why Brands
Love

Kiin Creators

We know that user-generated content is one of the smarter ways to build trust and foster an authentic connection with your audience. 01.
Hundreds of families
delivering authentic reviews
Build authenticity with high-quality product reviews 02.
High converting
and sales focused
Validate purchase decisions and drive sales with high-converting content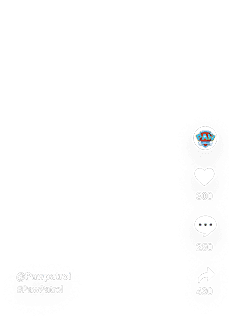 03.
Tik Tok & Reels style
videos that stand out
Amplify your content through your own media channels, as well as ours.
Enquire Now
How

Kiin Creators works...
Our

projects

Mighty Bellies
When kids eat well, they're able to learn, laugh and explore the world with no inhibitions or sugar-crash meltdowns. When kids are hungry? Well, we all know how that one goes (spoiler alert: not well).
Our goal with this creator campaign was to show families that kids' snacks can be healthy and tasty all the while supporting their transition from baby to toddler and beyond. With the help of our Kiin Creator parents, we tried the Pre-schooler Portions and got them to report back. By using real parents who know the day-to-day struggles of feeding hungry kids, they provided an honest and raw report on the snacks. The campaign delivered 5 x Video Reviews and 5 x Happy Bellies 😉
Watch
LEGO DUPLO
Our goal with LEGO DUPLO was to show that every child is unique, and each one has their own approach to play and learning. We know that through play we see their budding personalities and development skills come to life, so we wanted to show millennial parents the power of toddlers using LEGO DUPLO to play their way.
Created by REAL Aussie parents, we showcased different LEGO sets within the homes of families and how they empower their children to play any way they like. The campaign delivered 14 x Video Reviews (including 3 from our neighbours across the ditch in NZ!)
Watch

Cool Maker
Our goal with this campaign was to create a 'made by you' collection through a range of Cool Maker products. We were able to showcase the power of Cool Maker in helping girls to create wonderful craft or fashion. The campaign delivered 10 crafty reviews from 10 different families!
We brought to life the expression of creativity and craft in younger girls by showcasing each product through real and authentic play. This campaign took more of a focus on the children themselves as creators, rather than just their parents – highlighting the talents of our little ones!
Watch

Cubo
It's a well known fact that parents spend a lot of time worrying about their child's sleep and safety. Our goal with Cubo was to show new and expecting parents the benefits of the CuboAi Smart Baby Monitor and how they can feel more at ease through monitoring their baby's sleep – and overall sleep environment.
Calling on a range of parents, we demonstrated how the CuboAi Smart Baby Monitor is equipped with the highest quality sleep and safety features. They provided differing perspectives, helping to build a range of relatable, real-world experiences for parents to connect with. Our campaign delivered 7 x Video Reviews (from 7 different sleep rich parents!)
Watch

Shoes & Sox
As your little one grows, so do their feet. This means having the right shoes becomes extremely important. Our goal with Shoes & Sox was to showcase the quality and affordability of the range they have on offer for parents of babies all the way through to preschoolers and school-age.
With the help of one of our parents, we were able to highlight the Shoes & Sox range right through the years. Through a first hand look at the purchasing process, all the way to the day-to-day use of the shoes, our real parent review of Shoes & Sox gave the target audience the full look into the benefits of shopping at Shoes & Sox.
Watch

Koala
With their new Joey by Koala range launching, our goal with Koala was to drive awareness to growing young families, and bring to life the quality features Joey by Koala has to offer in a format not yet seen in this industry – taking the brand to a whole new level.  
Created by three unique parents, we were able to bring to life the quality, ease of assembly and overall simplicity of the Joey by Koala cot, toddler mattress and chest of drawers. Our parent creators got the joy of reviewing one of Australia's most innovative bedding brands – all whilst building out their new and existing nurseries! The campaign delivered 3 x Video Reviews.
Watch

PAW Patrol
Play is an integral part of a toddler's cognitive, social, physical and emotional development. Through play, kids can start to learn about the world – and themselves, while letting their imaginations flourish.
Partnering with PAW Patrol, we were tasked with showcasing their latest toy to hit the market, the X-treme Rubble Truck! Brought to life by real Aussie parents, we were able to emphasise the importance of interactive play with real world reviews.
We were able to deliver 2 Video Reviews from our parent creators and their awesome sidekicks!
Watch
Our

packages
Add ons
Written reviews
Features include:
Authentic written reviews
Multiple creators
Promoted across the Kiindred network
Product Testing
Features include:
Individual and group testing
Early stage and pre-release
Actionable product feedback
Product Sampling
Features include:
High volume sampling
Multiple product options
Parent-led Insights provided