Product reviews from
Real Aussie Parents made easy
Build trust, generate awareness, and drive sales with high-impact product reviews from real Australian parents and top parenting experts.
Trusted by leading parenting brands
Join our family of parenting brands experiencing incredible results from our creator's influential product reviews.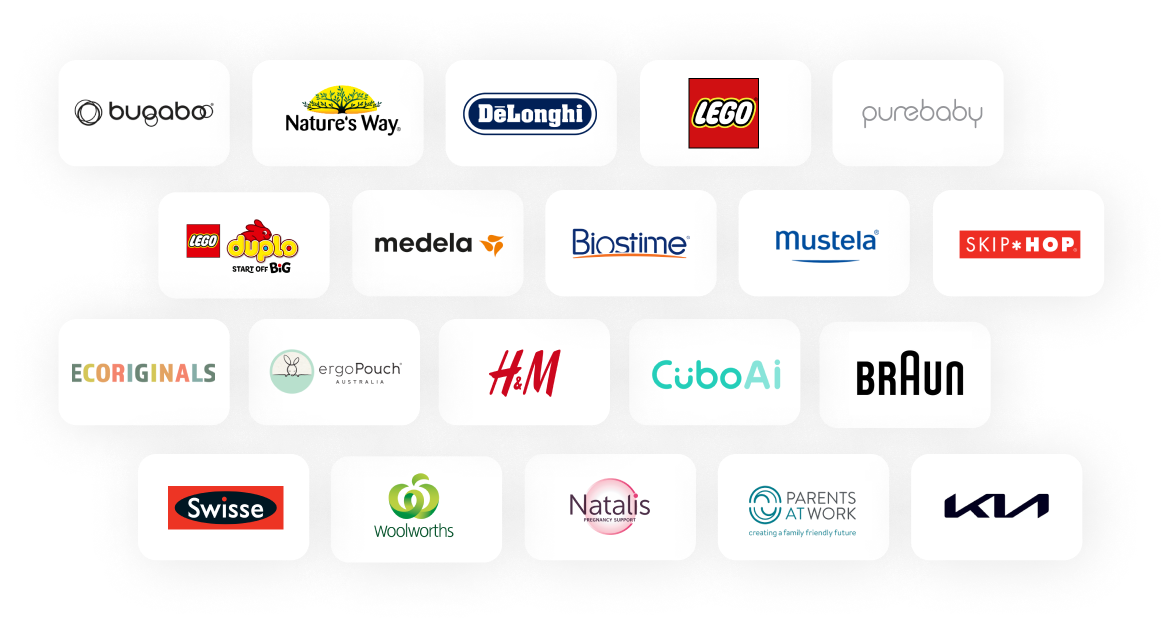 Social Proof and Drive Sales with naturally engaging product reviews
It's never been more important to create consumer confidence around your brand and products. The more reviews you have, the more convinced a shopper will be that they're making the right purchase decision.
We've made reviews from real Australian parents and experts easy, fast and accessible.
Start
Up to 120 Seconds per Video
Standard
Up to 120 Seconds per Video
Up to 120 Seconds per Video

Dedicated Support Available
Bespoke
Expert & Influencer Reviews
Leverage the power of product reviews across your marketing channels
With a single product review, you have the power to expand your message across almost all of your marketing touch points.
As a brand marketer, you know how important (but time-consuming) creating content is. Kiin Creators allows you to efficiently generate product reviews at scale with personalised support from our team.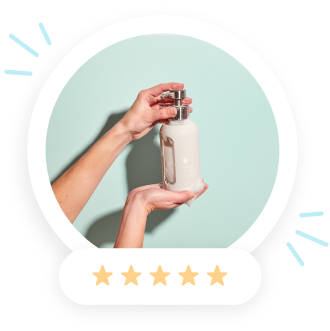 Hundreds of parent creators that fit your target demographic.
We've hand-selected real parent creators and experts that fit every demographic across the parenting journey. Whether you are looking to collaborate on baby products, maternity wear, back-to-school gear or insurance, we've got all categories covered.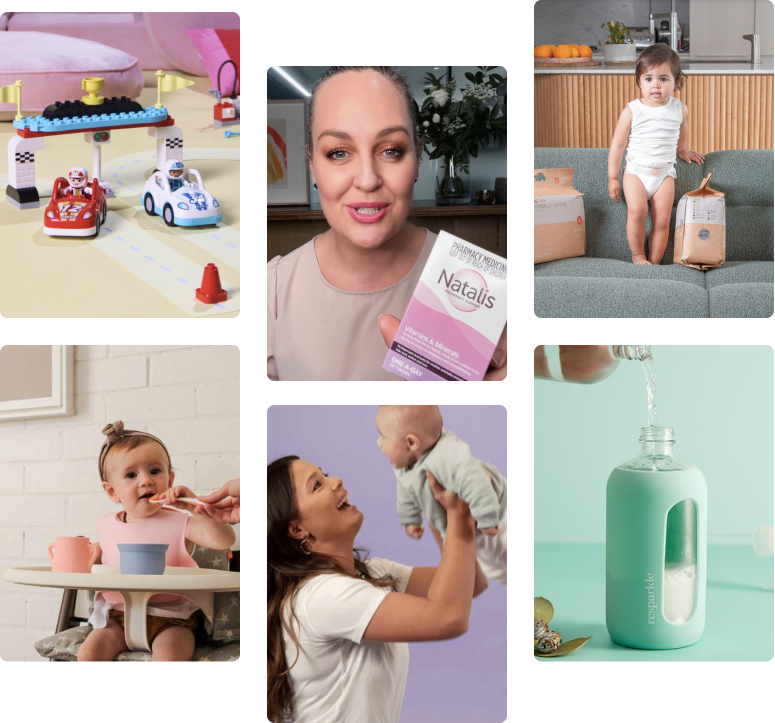 It's more challenging than ever in 2022
Fuel your brands success today with reviews
Reviews are one of the most powerful tools for your brand to gain customer trust. They also prompt your customers to actively interact with your brand. This increase in engagement ultimately leads to improved profits for your business. 
Relatable to other parents
Validate purchase decisions
Running Paid Ads and looking for a better ROAS?
UGC Video Reviews deployed as ads, stop people scrolling, build product trust and convert into sales. Keep Facebook's algorithm fired up with a monthly supply of new video review ads that are formulated to convert.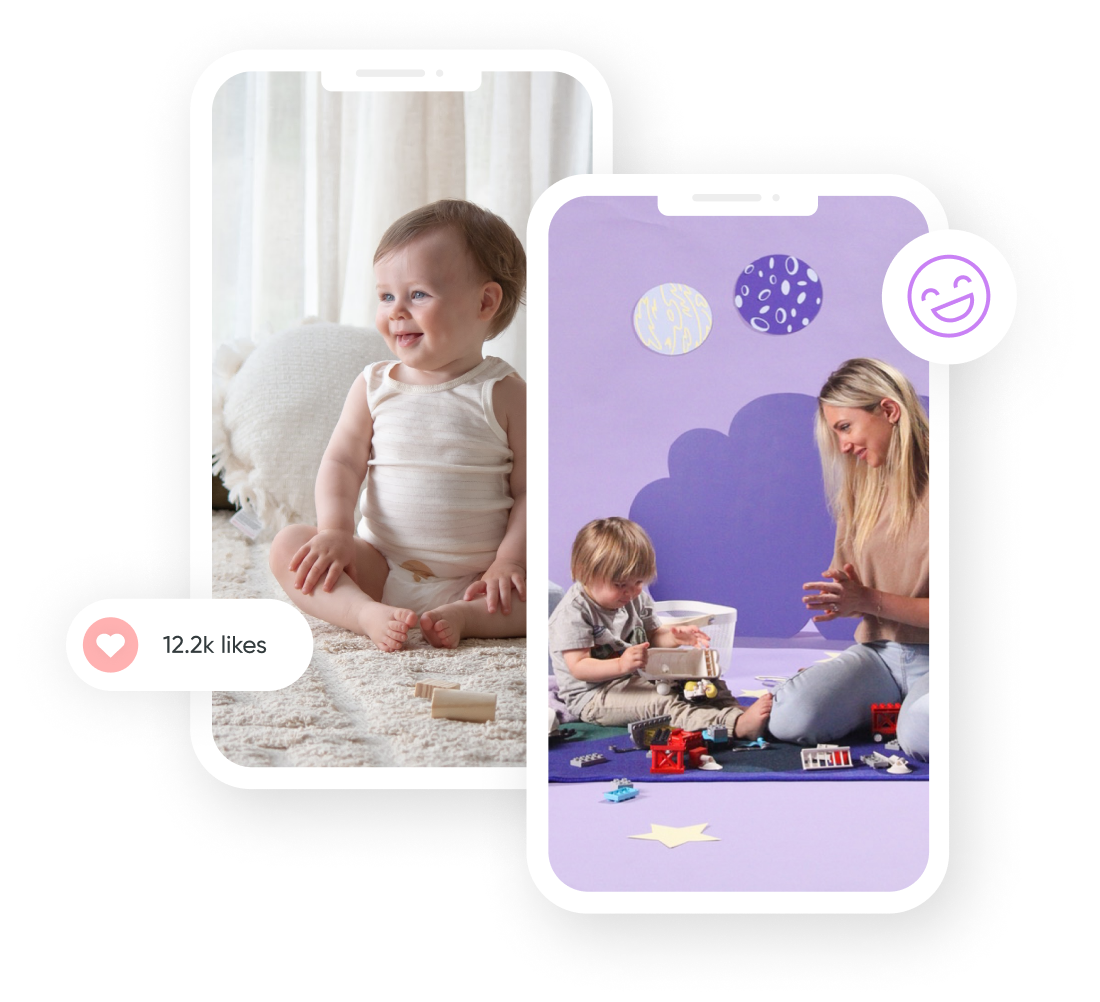 Select your package
Getting engaging product reviews that stand out is easy. Whether you're just starting out or you have an established brand, we have packages that will suit you. Simply select the package that's right for you.
Brief
Fill out our easy to follow brand partner brief. The brief helps us identify creators that best fit your brand and product, whilst setting the foundations of how your product will be reviewed.
Creators
Select from parent creators that are matched to your brand niche and target demographic.
Natural Reviews
Be supplied with edited video and written reviews
from real Australian parents fast and effortlessly.